Marvel continues success with newest 'Avengers' film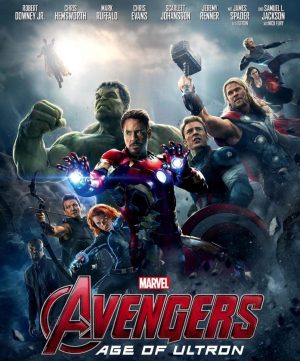 On Fri., May 1, Marvel released its second Avengers film titled "Avengers: Age of Ultron," the sequel to the 2012 film.
The movie was the second biggest opening of all time in North America, bringing in a whopping $191.3 million. This film was only number two to the first in the Avengers series in 2012, which brought in $207.4 million on the opening weekend.
The film showed the original six Avengers (Captain America, Iron Man, Hulk, Thor, Hawkeye, and Black Widow), in addition to the three new Avengers.
The first new Avenger was Quicksilver, a human experiment generated by the villainous Hydra. The hero can run at very extreme speeds, to the point where you only see a blur when he runs by.
The second new Avenger was also created by Hydra, named Scarlet Witch, who uses mind control powers and telekinesis.
The third and final new Avenger is the Vision, who is a robot that malfunctioned to help the Avengers. He was created by the main villain, Ultron.
Marvel continues its unbelievable streak of extremely popular movies, as it begins to promote its July release titled "Antman."
The company has planned movies up to 2020: "Captain America: Civil War" (2016), "Doctor Strange" (2016), "Guardians of the Galaxy 2" (2017), untitled "Spiderman" film (2017), "Thor: Ragnarok" (2017), "Avengers: Infinity War Part I" (2018), "Black Panther" (2018), "Captain Marvel" (2018), "Avengers: Infinity War Part II" (2019), and finally "Inhumans" (2019) (release dates are subject to change). Quite a list looking to continue into the future.