Furious 7 makes box office history
After the tragic death of Paul Walker, there were serious questions on whether Universal Studios would finish the production of the seventh movie in the Fast and Furious series. They are sure glad that they did.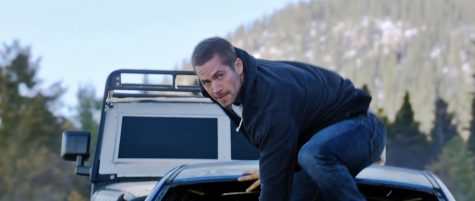 "Furious 7" moved in to number nine on a list of the biggest opening weekends in U.S. history, topping "The Twilight Saga: New Moon", with a 143.6 million dollar opening weekend. This also was the highest opening of any Universal Studios production in their history by 46.2 million dollars.
The Fast and Furious series is based on the life of Brian O'Connor (Walker), and ex-police officer who has become friends with Dominic Toretto (Vin Diesel) a criminal street racer. They travel the U.S. and the world pulling off various jobs, hunting criminals or stealing things, in order to make money.
The specific plot for this movie ties in the end of "Fast and Furious 6" and "The Fast and the Furious: Tokyo Drift" which is why you should watch those movies before seeing the seventh installment.
This appears to be the finale movie in the series; although there are rumors that Universal would try and find a new avenue to peruse an eighth movie without Walker.
Universal spent upwards of 250 million dollars in production of this movie, which includes just as many cars and explosions as ever.