Amtrak train derails, kills eight
Early in the week, Wednesday May 13, an Amtrak train from Washington D.C.  to New York City crashed outside Philadelphia. The train crash injured over 200 people and killed eight passengers.  All seven cars of the train derailed and flew off the tracks.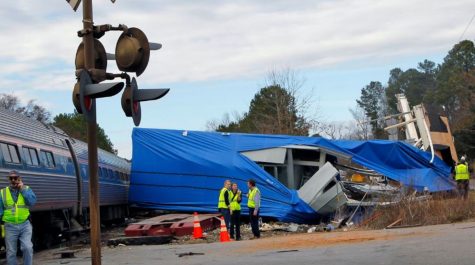 This train was on the northern corridor which is one of the tracks busiest sections in the country. The corridor runs from Washington D.C. to Boston and carries over 11.6 million passengers in a fiscal year.
Every day trains reach speeds between 125 and 150 miles per hour. They carry anyone from college students to government officials that may leave D.C. for weekends along 363 miles of track.
The National Transportation Safety Board (NTSB) has discovered that the train was speeding 20 miles over the speed limit before reaching the left turn that may have caused the train to derail.
The Philadelphia Mayor, Michael Nutter, had strong words for the engineer that may have caused the crash "Clearly it was reckless in terms of the driving by the engineer. There's no way in the world he should have been going that fast into the curve," Nutter told CNN's "The Situation Room."