Gourmet grilled cheese inspires customers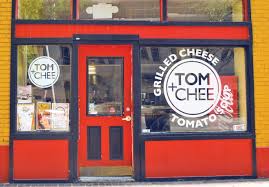 Chew, chew, chew, chew, crunch? There is no crunch in grilled cheese. Well at Tom and Chee there is a crunch. With six locations in the Cincinnati area, Tom and Chee is taking over.
Tom and Chee is a gourmet grilled cheese restauraunt. The crunch in your grilled cheese could be one of many sandwiches with chips inside, such as the BBQ Bacon or the Spicy Beef sandwich.
"I had the grilled cheese with Roast beef and cheddar cheese and it tasted great, although it was a little greasy," said David Greenberger, 9.
The grilled cheese donut is one of the more iconic sandwiches from Tom and Chee.
The glazed donut is grilled with a piece of cheddar cheese in the middle. The sandwich was named "One of the best sandwiches in America," by The Today Show.
"I ate the donut grilled cheese sandwich and it was delicious, at first I thought it might be gross, but it turned out to be pretty good," said Drew Schneider, 9
"I have eaten the regular grilled cheese and also the crunchy American grilled cheese, I thought both of them were very good," said Sydney Klein, 9.
For more information on the menu and locations of Tom and Chee go to http://tomandchee.com/.
Tom and Chee has been visited by Adam Richman from Man vs. Food Nation, and has been featured on Amazing Eats. Tom and Chee: Yes, you can put that on grilled cheese.
About the Contributor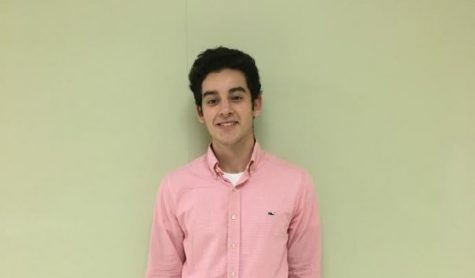 Ben Ruskin, Executive Editor-in-Chief
Hi! My name is Ben Ruskin and I'm a senior here at Sycamore High School. This is my fourth year on the staff. As a part of The Leaf, our national award-winning,...