Spygate causing Deflategate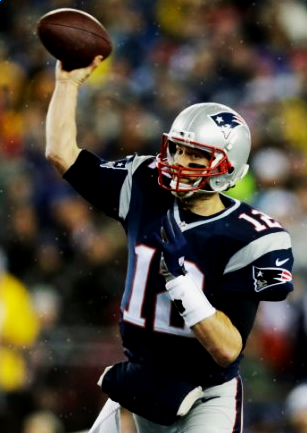 Deflategate was the talk of the off season, with all kinds of pundits and fans alike weighing in on what they thought the Patriots' quarterback deserved in terms of punishment.
He was accused of supposedly taking part or knowing about the deflating of footballs prior to a American Conference Championship(AFC) playoff game against the Indianapolis Colts on Jan. 18, 2015.
Last Friday, a federal judge, Richard Berman ruled that the National Football League(NFL) had no evidence to suspend Thomas Brady and removed the suspension from Brady. The NFL then challenged the ruling and is appealing.
On Tuesday, Outside The Lines released an investigation that detailed the connection between Spygate, which incriminated the Patriots for recording other teams signals back in 2007, and Deflategate.
The report stated that the Deflategate investigation was to try and gain favor back with some owners that were unhappy with how the Spygate investigation was handled by the league.
The report also stated that in 2007 the NFL destroyed eight videotapes that were evidence against the Patriots.
Junior Evan Weisser said, "I was angry with this whole investigation, I know that Brady did it, but the NFL botched the entire thing. This could have been handled so much similar but they screwed up the same way they screwed up the Ray Rice and Adrian Peterson incidents."
This new revelation has given some Patriots fans hope for future play and also angered others.
Junior Bradley Greenberger said, "I always knew that the NFL had nothing on Brady, it was pretty simple. There was very little evidence and they hung their entire case on the fact that he destroyed his cell phone,"