Review of Stained Glass Theater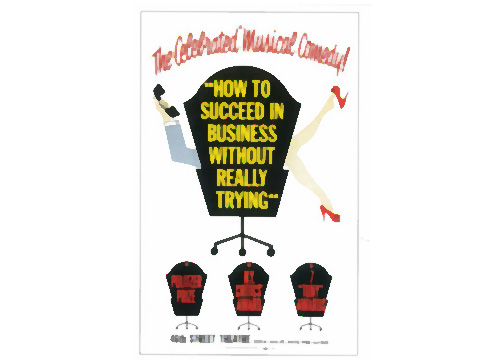 Community theater is often looked down upon as having poor actors, bad props, and a mess of a composure. At least that's what I thought. I attended a production of How to Succeed in Business without Really Trying at the Stained Glass Theater in Newport, KY, produced by Footlighters, and was pleasantly surprised.
The cast was made up of actors ranging from 16 to 60 who all looked like they were having the time of their life. I was impressed with this. They couldn't have been paid more than minimum wage but they were all so happy to be there and be a part of it that their excitement extended into the audience.
The show was a bit longer than I cared for: about three hours with a fifteen minute intermission. But the talent more than made up for it. Not to mention, the tickets were not very expensive. I bought mine day of and paid $20.
Now that was the exception not the rule. Someone definitely canceled their tickets last minute because my seats were fifth row middle.
The props and set were also impressive. They were detailed and nicely painted. Without such a good set the show would not have been the same.
How to Succeed in Business without Really Trying played through Nov. 7 but I am looking forward to seeing the future productions of Picnic, Jesus Christ SuperStar, and My Way.
All of these productions take place in the Stained Glass Theater, a historic church revamped into being a theater after a storm caused serious damage to the chapel. This would be a great event to take your parents to or make a night out with your friends by going to one of the local restaurants.