National Honor Society promotes recognition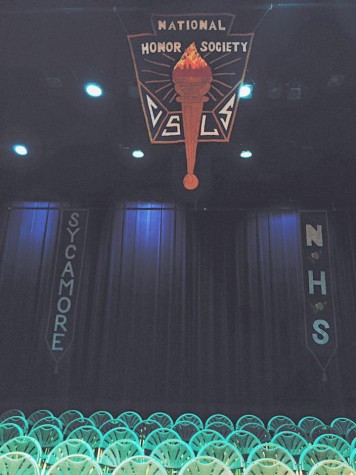 National Honor Society has been one of the most popular clubs here at SHS. It is a nationally recognized club that promotes four pillars of excellence: service, leadership, character, and scholarship.
  Senior Animesh Bapat said, "National Honor Society is truly something great to be a part of. You feel great knowing the differences you can make in society."
  Only juniors and seniors are allowed into this program, and in order to join, one must have at least a 3.6 GPA and 30 service hours.
  This year, SHS had 135 inductees and on November 19th, the 135 inductees participated in its annual induction ceremony.
  Junior Anais Cabello said, "It was a great experience to honor the people who have helped us so much in life. It was also interesting to hear how some people made an impact on others' lives."
  The ceremony recognizes each new inductee of the club and in doing so, has the inductee speak a few words about someone important in his or her life that has helped the member become a part of a great program.
  The sponsors of the inductees ranged from teachers to grandparents to coaches to siblings.
  Senior Chris Seger said, "It's amazing to think about what roles so many people play in our lives. Some of the speeches about sponsors were really moving."
  For more information on National Honor Society, click here.