'Captain America: Civil War' sets new record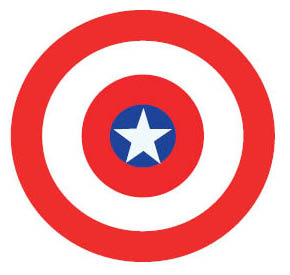 The latest installment in the Marvel cinematic universe, 'Captain America: Civil War,' set a record for the number of views on a Marvel trailer in 24 hours after being debuted by Robert Downey Jr. (who plays Iron Man) and Chris Evans (Captain America) on 'Jimmy Kimmel Live.'
Freshman Lindsay Williams said, "I'm excited for it because Black Panther and Bucky Barnes are two of my favorite characters, and I'm so excited to see them both in the same movie."
The trailer garnered 61 million worldwide views, breaking the previous record of 'Avengers Age of Ultron,' which had 34 million views in 24 hours. The newest movie will challenge the usual 'super heroes teaming up to fight the bad guy' archetype.
Sophomore Hanna Leonard said,"I am extremely excited for 'Captain America Civil War' because I am pretty much in love with the Captain America and Iron Man series, and I'm excited to see the conflict develop because it's a new plot that is unlike anything Marvel has ever done before."
Instead, Iron Man, aka Tony Stark, and Captain America, aka Steve Rogers, will fight against each other, with other characters in the Marvel universe taking sides.
Sophomore Skylar Botchler said, "I can't wait to see it, but I felt so bad for Tony and Steve, and I don't want to see them fight…I hope that Bucky can get them to be friends again."
In addition to the main protagonists, other characters from the Marvel Cinematic Universe will be making appearances, such as Black Widow, Scarlet Witch, Hawkeye, and Ant-Man. The movie will premiere in theaters on May 6, 2016.