Sycamore Water Polo Teams up with skyline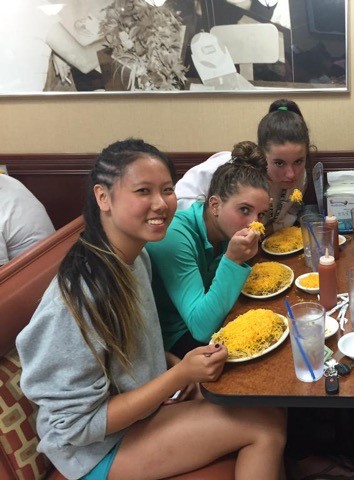 The guys and girls sycamore water polo teams have decided to team up with skyline for the next few weeks to raise money. The 2015 teams are halfway into their season and have decided to start raising money to support their teams.
Senior Jory Gould said, "I think this skyline fundraiser is a great opportunity because it supports our team and who does not like skyline?"
The money from the two week long fundraiser will be contributed to the guys and girls water polo programs, which will help them buy equipment through the season.
Senior Hannah Kast said, "The Skyline fundraiser helps the Sycamore water polo program, by providing us with new equipment and making other expenses possible that make the team feel supported by the community."
The fundraiser will be running for the next two weeks at the Skyline right past the high school on Cornell road. If you go make sure you notify them that you are with Sycamore Water Polo.
Sophomore Abigail Hausfeld said, "This fundraiser is great opportunities for the community to come together, the teams appreciate any contributions made to help us out it mean a lot to everyone of us."
For more information visit @ladyaviatorpolo. Stop by at the Cornell Skyline and remember to say your with Sycamore water polo. The fundraiser runs until Oct. 4th.