ISIS' reign of terror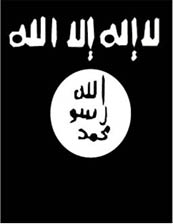 The extremist group responsible for terrorist events such as the recent attacks in Paris and the shootings in San Bernardino, California, the Islamic State of Iraq and Syria, known commonly as ISIS, has become one of the most well known terrorist organizations.
ISIS, also known as ISIL (Islamic State of Iraq and the Levant) or Daesh, rose up out of a particularly brutal Al-Qaeda faction. The organization now has control over significant lands in Iraq and Syria.
President Barack Obama said, "They [ISIS] have rampaged across cities and villages, killing innocent, unarmed civilians in cowardly acts of violence."
In late 2014, the CIA said that the group believed to consist of over 30,000 fighters, including local supporters and westerners who have traveled to the Middle East to join the terror organization. Over 3,400 individuals from western civilizations have joined ISIS in recent years.
The director of the National Counter-terrorism Center Nicholas Rasmussen said, "It's very difficult to be precise with these numbers because they come from a variety of sources that vary in quality. But the trend lines are clear and concerning."
In order to defeat ISIS, government officials urge American citizens to not become victims of Islamophobia, but to join together as a nation and show strength in the United States as the fight against terrorism continues around the world.
Vice President Joe Biden said, "The American people are so much stronger, so much more resolved than any enemy can fully understand. As a nation, we're united. And when people harm Americans, we don't retreat, we don't forget."