Swimmers begin competiton season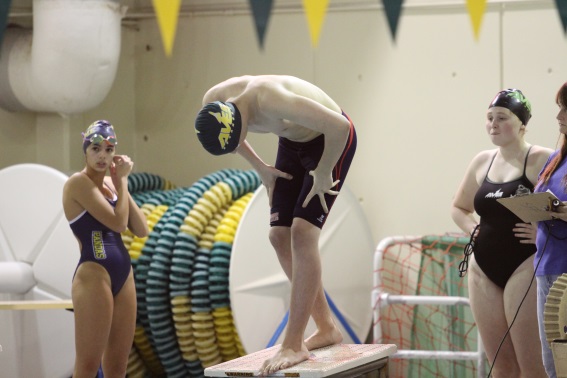 The swim team will host the first meet of the season at home on Wed. Dec.9. This will serve as a dual meet, and the team will compete against Moeller on the boys side and Mount Notre Dame for the girls.
Being four weeks into the season, swimmers are not expected to put down best times. However, the meet provides a good opportunity to gauge what point their athletes are in their training.
Junior Lily Retford said "Some of us are not even swimming our best events, but it is important to have these meets so that the coaches can see how their training is working out."
The events that swimmers will be able to compete in are as follows:
50 freestyle
100 freestyle
200 freestyle
500 freestyle
100 breaststroke
100 butterfly
100 backstroke
200 IM
200 medley relay
200 freestyle relay
Retford said, "The events are shorter for high school swimming than club swimming. The meets are also only one day, lasting a couple of hours. Club swim meets last all day for three days."
Club swimmers who are just now transferring to high school swimming are coming off of a taper meet. Taper meets are meets that coaches train the swimmers to swim quickly at.
Senior Christopher Seger said, "I just went to the Nashville meet with the Blue Ash YMCA. I was tapered so I will probably be sore for this meet."
To find out more about the SHS aquatic programs, click here: http://www.sycamoreswimming.com/