Tough loss as Aves go into final two games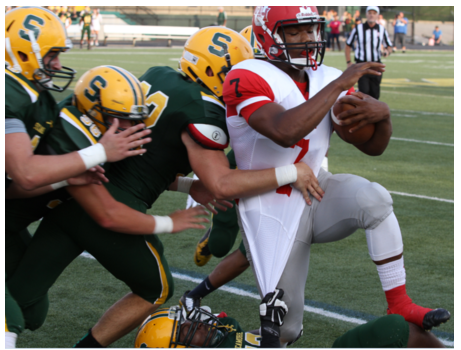 The boys Varsity football team had a disappointing game on Oct. 16. They lost 42-6. Their overall record is now 4-4 and their record in the GMCs is 3-2.
Senior Ben Schehr said, "It was the worst game we played this season. Nothing seemed to be going right for us during that game."
Their next opponent is Lakota West; they will play at Lakota West on Oct. 23 . They are currently 4-1 and are third in the GMCs.
Freshman Dustin Rabin said, "It was super disappointing that for our final home game we lost in the worst way possible. At least we do not have a losing record."
Clarence Dawson and Ra'Von Bonner had their worst rushing performance yet. They combined for a season low 95 yards.
Clarence Dawson (29 yards)
Ra'Von Bonner (66 yards)
There is still a chance that the Varsity football team can go to the playoffs if they can win out. Their toughest test these next two games will be Lakota West by far. Their final game is against Mason on Oct. 30 who they have beat three years in a row.