iTunes Top 10 Hit Songs
Royals-Lorde
Counting Stars-One Republic
Timber(feat. Ke$ha)-Pitbull
Demons-Imagine Dragons
Let Her Go-Passenger
 Roar-Katy Perry
Wake Me Up-Avicii
Wrecking Ball-Miley Cyrus
Applause-Lady Gaga
Hold On, We're Going Home-Drake
Many of the top hit songs are known as pop songs. The top music charts have been filled with Miley Cyrus songs with her new album release, "Bangerz". Her songs have been very controversial, people either love her or hate her. You can find the top chart.
"I am not a big fan of Miley Cyrus but I think that she has talent," said Mary Fry, 10.
On the other hand, 16 year old singer, Lorde, has songs topping the charts like crazy. With her popular song, "Royals", she has risen to fame.
"Ever since I heard the song Royals, I have enjoyed Lorde's music a lot. She has a unique voice that makes her stand out from the other singers," said Astrid Cabello, 10.
Katy Perry is widely known as a popular pop singer and she has released a popular song, Roar, which has already made the top charts. Her album, "Prism", is coming out soon.
"I have always like Katy Perry from the start and I am so excited for her new album, "said Chloe Bradley, 9.
About the Contributor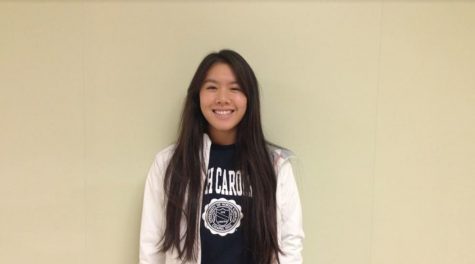 Amy Deng, Managing Editor
Hello! My name is Amy Deng and I am a senior at Sycamore High School. This is my fourth year on staff and I currently hold the position of managing editor...