Season's best leaves create memories
Hot chocolate is a favorite late fall and winter drink, the perfect companion for curling up in front of the television for a classic movie or an urban show.
However, seasonal teas are an alternative drink that is healthier, and just as pleasing. These are the top five favorites from various tea venders' holiday collections.
Although this Teavana exclusive holiday flavor had good intentions, the reviews were mixed. The main ingredient is cinnamon, which many find to be completely overpowering to the apple. However, some think this is balanced by the other spices.
It is definitely a busy tea; there are lots of flavors that are overwhelming for people who like a weaker tea. Fans of strong teas think it is perfect, but it is not for the faint of taste.
4: Gingerbread
A holiday special from Adagio Teas found by itself and in the "Holiday Cheer" set. It features a natural gingerbread flavor, as well as cinnamon and hints of orange peels to enhance.
"Not quite the gingerbread 'zing' I was expecting, but once brewed, the taste was better than what I thought it might be," a customer from Adagio said in a review.
Its intent is to bring the flavor of the spicy Norwegian treat without the calories.
An herbal tea inspired by a day at the apple orchard is one of Tea Forte's most popular holiday blends.
"It's the best tea I've ever had," said six reviewers. The blend of the "sweet and the zing" is perfectly balanced, and the tea is not hard to steep, as other white and green teas are.
The featured flavor profile is a sweet blend of apple and orange, with an undertone of hibiscus. A bit of cinnamon gives the drink a buttery and satisfactory finish.
2: Peppermint
Classic peppermint is the perfect hot companion for a night of studying, as it has the benefits of helping concentration and alert memory. Plus, it has an irresistible simple and tasty flavor.
It is one of the highest rated teas on Adagio Teas, and easy to find anywhere, even if only in a tea bag.
The strength of the flavor can easily be manipulated by the amount of time that the leaves are steeped. Peppermint is also a reminiscent flavor of the season staple, candy canes.
"This is our most popular tea, and my favorite," said Ruby Bachemin, the store manager of Teavana in Kenwood. This flavorful rooibos even satisfies my sister, who claims to hate tea. It is a zero-calorie dessert.
White chocolate, cocoa nibs, and candy cane are the simple and well-blended ingredients. Although the peppermint flavor is strong, it does not overpower.
Oddly enough, I thought it was too sweet without the rock sugar crystals that some add in his or her tea (but not me), but in the store sample, which included sugar, was more tame and tasty.
It is not hard to see why this is the season's favorite tea.
About the Contributor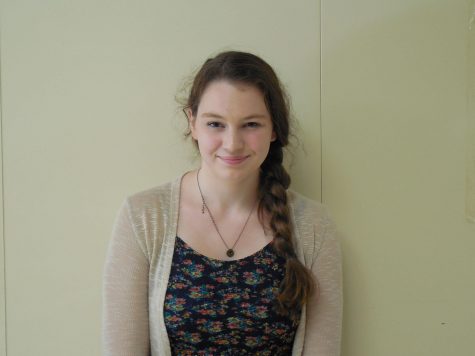 Emily Tyler, Staff Writer
I am a sophomore. This is my second year on the incredible staff of The Leaf, and I can't imagine being anywhere else. Aside from journalism, my hobbies...