New iPhone 5se in the works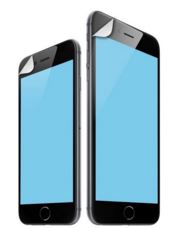 Apple caught people by surprise. There will be a new phone model coming out in April.
With the release of the new iPhone 6s, it seemed that they were done with new iPhones for the next year. Apple releases new iPhone models every year in September.
Freshman Mohnish Sakthivel said, "I love when they release the new iPhone just so I can see what is so different from the older type. Usually, it is not much."
It seems that Apple has changed their tradition. There is a new iPhone model called the iPhone 5se, and it is not what buyers were expecting.
The phone will be only four inches tall, much smaller than its predecessors, the iPhone 6s (5.44 inches) and 6s plus (6.23 inches), and it will resemble an iPhone 5s.
Sakthivel said, "I was definitely caught off guard by this. I did not know there was supposed to be another phone released this year; it will be interesting to see what people think of it."
The new phone will likely have much faster A9/M9 chips, which essentially give the iPhone 5se the features that already exist within the iPhone 6s, but upgraded.
Apple CEO Timothy Cook said, "We always want to offer the best… we don't design to a certain price point; we design a great product and make it priced at a great value, and today we're able to offer all three of those different iPhone options."
Time will only tell if this new iPhone will be a hit or a flop.