Students savor scholarly experience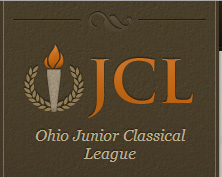 Latin Club offers a place for lovers of the Latin language and Roman culture to further advance in their study of the Latin language. Its members meet in room 150 under the supervision of teacher Mr. Mark Torlone on Fridays after school.
"I've been doing Latin Club since seventh Grade, and really enjoy the Ohio Junior Classical League (OJCL) conventions," said Jack Good, 10.
Latin Club is mainly composed of Latin students, but Max Weiss, 10, is an exception to this rule.
"I joined Latin Club even though I'm a Spanish student because all my friends are in Latin Club and it seems interesting," said Weiss.
The goal of Latin Club is to prepare students for the OJCL convention from March 7 through March 9 in Columbus. Students create project to enter into the convention, which range from Latin themed commercials to short skits.
"For convention me and my friends Eli, Kevin, Max, Daniel, and Robby are creating a commercial based around the theme of Emperor Nero's life and reign," said Good.
Latin Club is open to all Latin students, and all of them can take advantage of this opportunity.