Reasons why pop music floods the charts with great hits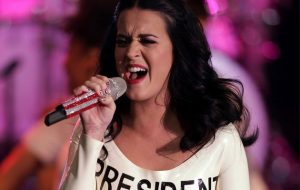 10. The songs are catchy and fun. Pop songs restore your energy to have fun and stay happy. Even when you are feeling down, you can just turn up a pop song and be cheerful. Just listening to pop songs restores the love for bubbly music.
9. They reflect the signs of the times. Pop song lyrics tell the story of something going on in singer's lives. For example, in Katy Perry's single, "Last Friday Night", the lyrics went like, "Pictures of last night/Ended up online/I'm screwed/Oh well." This tells of an experience she had.
8. Not all pop songs are created equal. There's Owl City pop, which has a more electronic vibe to it, but there's also good pop, like Ellie Goulding, Justin Bieber, or One Direction. The triumph is, there are so many versions of pop that are popular that so many people love to listen to.
"Pop music is always featured on the top charts. I can understand why, the songs are so fun and lyrical. I really enjoy listening to pop music," said Chloe Bradley, 9.
7. You can play a game of decode. Some songs are very straightforward. Such as Taylor Swift's song, "Mean," which talks about someone who was very mean to her and told her she was a bad singer. On the other hand, some songs are very confusing. You might be hearing one thing and understand it but then you hear the next line and get completely puzzled.
"I love trying to figure out what the songs mean. I always have to listen really hard to catch every word. It is almost like a guessing game," said Lily Retford, 9.
6. Pop is the great unifier. When discussing with someone about music, almost everyone has heard of some pop songs. Who hasn't heard of "Call Me Maybe,"? They can create conversations that lead to more interest in other kinds of music.
5. Music is meant to evolve and meant to be shared. Everyone should accept that people listen to different music. Pop music may be very popular among people but other people like to listen to other things too.
"Pop is great music to listen to. If I ever feel bored, I turn on some catchy pop songs. iTunes radio is a great way to listen to new songs and find new favorites," said Jory Gould, 10.
4. Pop songs have a lot of variety. From Robin Thicke's, "Blurred Lines", to Lorde's, "Royals", pop music has all kinds of styles. We have people singing low and slow and people singing high and fast.
3. Pop songs have strong vocals. A lot of pop singers have very wide ranges in their voices. Such as Demi Lovato, her voice is very powerful, making her music powerful. Try singing her songs-trust me it is hard.
2. They make you want to dance. Pop songs are so on-key and make you feel good that you just want to dance! After a long day of school, anyone would want to let loose and dance to some catchy pop songs.
1. It is simple. Pop songs are very simple to listen to. It is not loud like heavy metal or confusing like hip-hop. You always know what the singers are singing about.
About the Contributor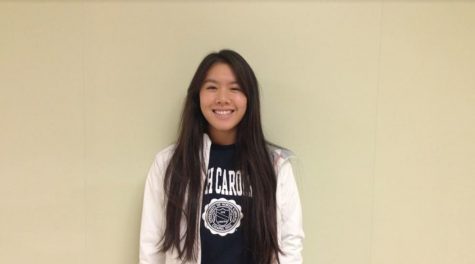 Amy Deng, Managing Editor
Hello! My name is Amy Deng and I am a senior at Sycamore High School. This is my fourth year on staff and I currently hold the position of managing editor...