Chemistry classes color clothing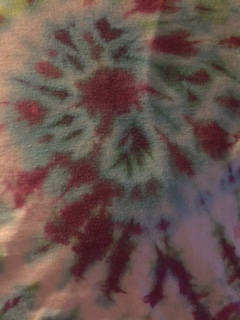 In the accelerated sophomore science classes the students will be making tie-dye shirts, the project will take one complete class to finish.
Sophomore Shruti Mishra said, "I am excited to tie dye in chemistry class because I am going to learn something creative unlike how we usually learn something by reading a book or taking notes."
In order to participate in the project, the students had to bring in $6 and are actively collecting newspaper for storing the shirts.
Sophomore Lauren Ma said, "Since most people do not have the time to do tie dye or organize it outside of school, it is great to receive this opportunity. Especially since the chemistry teachers could have used that time to have us do more worksheets but they are not."
The actual process will take place on March 10th, the Friday before their test for that unit. This project is an annual event, and serves as both a learning experience and a day to relax from normal day to day class activities.
The shirts will come in kits, in which contain the actual t-shirt, the dye, and the necessary tools, such as gloves and dye bottles.
Sophomore Sara Cohen said, "I am excited to do tie-dye because we will get to make cool shirts that will remind us of the fun times we had in chemistry and I think it is important because it will connect to something we are going to learn."
An alternate activity was also created for those students who either do not want to participate, or forgot to bring in their money. That activity will take place outside of the classroom, and involves a paper and pencil activity.
Sophomore Ryan Tufts said, "I feel that participating in this activity will be very important to chemistry classes. The class can get very tedious, overwhelming, and confusing at times, and having a fun activity like this will allow chemistry students to take a little break. Also, I believe this activity will be an extremely fun way to incorporate chemistry into something simple, like making a t-shirt."