'Bangerz' by Miley Cyrus album review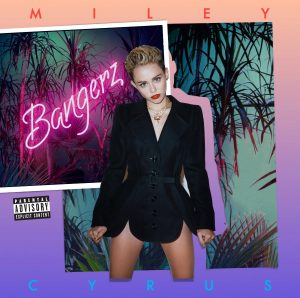 Track list:
Adore You
We Can't Stop
SMS (Bangerz)
4×4
My Darlin'
Wrecking Ball
Love Money Party
#GETITRIGHT
Drive
FU
Do My Thang
Maybe You're Right
Someone Else
The release of Miley Cyrus' fifth studio album, "Bangerz", on Oct. 4, 2013 was either highly criticized or extremely loved by fans. Ever since her famous VMA performance, Cyrus has stayed as rebellious as ever.
People always notice her wild and daring outfits, but never realize the raw talent she has. As the first song of the album, "Adore You" is a beautiful love song that is very different from the rest of her songs. Cyrus has come far since "Hannah Montana."
She first released the single, "We Can't Stop", which became very controversial. Following, came the release of another hit single, "Wrecking Ball." The music video to this brought crazy popularity.
"Miley has amazing talent. Her voice is really something special. Even though people are all annoyed with her wild ways of getting attention, I really don't mind it at all," said Jory Gould, 10.
A lot of her songs reference her being a southern belle, resurfacing her background living as a southern gal. In the song, "Do My Thang," she sings, 'I'm a southern belle, we crazier-."
"Miley's new album may be a little more out of the box than her past songs, but I really enjoy her new, different style of singing," said Lily Retford, 9.
On the other hand, not everyone is a fan of Cyrus. To them, she has turned herself from a tween role model to a irrational pop star. Her daring actions leave some people disgusted and annoy
"I don't really like Cyrus. I don't appreciate her way of expressing herself. It seems all she wants is attention," said Maya Sheth, 10.
About the Contributor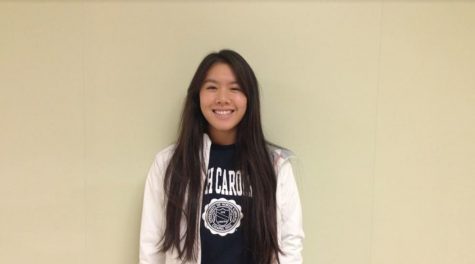 Amy Deng, Managing Editor
Hello! My name is Amy Deng and I am a senior at Sycamore High School. This is my fourth year on staff and I currently hold the position of managing editor...