Shoeboxes bring joy to impoverished children
Shoebox collection week is Nov. 18-25. Here is a list of nearby drop off locations.
They are hungry. They are cold. They are disheartened. They are alone. Children all over the world, in over 100 countries have no reason to celebrate the holiday season until they are given a simple box.
Operation Christmas Child (OCC) is an organization funded by Samaritan's Purse, and its purpose is to share the love of lucky Americans and the message of hope found in God.
People all across America fill shoeboxes with toys, clothes, and hygiene items for children that have nothing.
"Usually, I fill them with personal hygiene like soap and washcloths, but also school supplies and some toys," said Lois Smith, an associate for OCC at Northstar Community Church in Loveland.
Items to put in a box:
T-shirts (light long sleeve is ideal)
Hats, gloves, or scarves
Socks or shoes
 Hair bows or barrettes (for girls)
Something soft (a stuffed animal or small pillow)
Toy cars or small dolls
A journal
Something fun to write with like colored pencils or crayons
Toothbrushes and toothpaste
Soap and washcloths
Hard candy
The cost to fill one of these boxes is about $30. However, Target has a section in the front of the store where everything is $1, and it is a good place to buy toys.
There are also many clearance bins that offer very reasonable prices.
Although it seems like a simple thing to do, these boxes can change a child's life.
"This one kid got a whole box of only socks, and nobody could fix it, but this kid was so thrilled because he had burns all over his arms, and he used the socks to cover them," Smith said.
I packed two shoeboxes last year and included notes in them. I gave my address so that they could write to me if they wished, and in late May, I got a letter from a woman who had traveled to Zambia to distribute shoeboxes.
"Your box went to this precious little girl. She is a patient at the A.D.H.C AIDS/HIV clinic in Ndola. She was very happy to receive your box," Nicki Johnson said.
It gave me so much joy to know that I had changed a life on the other side of the world.
About the Contributor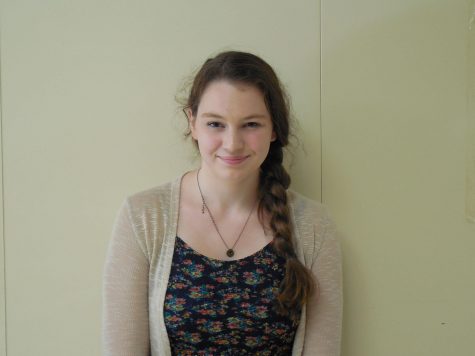 Emily Tyler, Staff Writer
I am a sophomore. This is my second year on the incredible staff of The Leaf, and I can't imagine being anywhere else. Aside from journalism, my hobbies...