Smiling for Halloween
Stepping Out Club's Halloween party brought smiles to all members' faces. During the party the members:
Ate cupcakes, chips, cookies and drank soda, water and fruit punch
Got mummified by toilet paper or mummified someone
Participated in a costume contest
The food was brought in by Stepping Out Club participants.
One of the groups had four people wrapped in toilet paper together.
Anyone who dressed up walked around in a circle as the judges;  the Stepping Out board and teachers decided who won certain awards according to their costume.
"Dressing up was my favorite part," said T.J. Gerrety, 12, who dressed up as a king of spades. "I also enjoyed the food."
Costumes consisted of:
Batman
Peanut Butter Sandwich
Roman Soldier
Mario
King of Spades
Disco Girl
Skelton
Bunny
Peter Pan
"It was a fun time to see everyone wearing their costumes because they worked so hard," said Alison Carrey, 12.
All positive reviews for the party were said. Just like Halloween, all faces of the Trick-or-Treaters had a big cheesy smile.
"The party was wonderful. We had a great turnout of students, new to the club and returning." said Miss Lindsay Schroeder, Special Education teacher and advisor of the club.
"The highlight for me was seeing students' faces light up when they received  an award for their costumes," said Schroeder .
For just a little bit of time, all that mattered was keeping smiles on everyone's' faces.
Get nervous or feel uncomfortable when around kids with disabilities? Here are few tips to keep the cool.
Focus on what they CAN do, not what they have trouble accomplishing:
Be patient
Ask what they like, how their day was etc.
Never ask their situation
Keep a positive attitude
Don't wander off with your friends, they can tell that you don't want to be with them
About the Contributor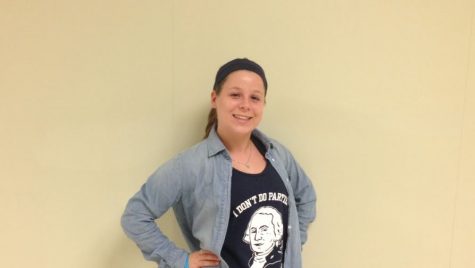 Lauren Kurtzer, Creative Projects Director
Hi! My name is Lauren Kurtzer and I am a senior here at SHS; thus making it my fourth year in convergence journalism. Looking back on everything I learned...