Debut of Lumineers latest album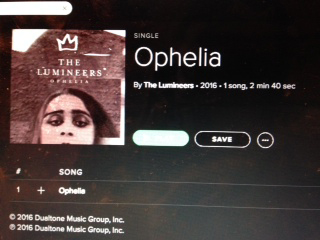 Since their hit song 'Ho Hey' in Dec. 2011, The Lumineers have made a name for themselves, with the song appearing on the TV show, Heart of Dixie.
Sophomore Sophie Gaylon said, "I love the song ('Ho Hey') because of how it combines folk music with the more modern pop music."
Their first album, self titled The Lumineers, was released in Apr. of 2012, and it peaked at number two on the Billboard's Top 200. 'Ho Hey' was the album's first single and peaked at number three on the Hot 100.
Gaylon said, "It, along with the rest of the songs on the album all have a similar feeling to them, but that feeling is unique to the band."
Between writing and composing their own music, members Jeremiah Fraites and Wesley Schultz helped compose
Their second album, Cleopatra, will be released on Apr. 8, with three singles already released, 'Ophelia', 'Cleopatra', and 'Angela'. 'Ophelia' was the first single released on Feb. 5, 2016.