Awards bring official end to season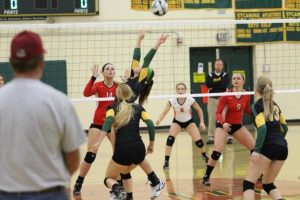 Finally, after months of conditioning and training, the girls Varsity volleyball team's season ended with the sports awards.  For the four seniors, their highs school volleyball career is officially over.
Coach Greg Ulland gave a recap of the season, highlighting players that were key to the team's success.
"Coach talked about people who had good hitting stats and serve receive stats.  It was to complement and admire all the hard work that those players put in during the year," said Courtney Cron, 11.
Players such as Olivia Wells, 11, Laura Cole, 12, Julia Henkel, 12, Julia Cole, and Alex Schlie, 11, were all commended as those with the most kills during the year.  A kill is when a player hits and the ball and immediately ends the point.
Other players such as Kristy Russell, 11, and Elli Gibson, 11, were highlighted for the number of aces they had during the season.  An ace is when the ball is served and the ball either hits the floor or the opposing team shanks the ball, resulting in a point.
"Getting an ace is one of the most exciting parts in volleyball, because it was all you," said Gibson.
Kara Marth, 12, was also applauded for the amount of balls she dug over the season: more than 300.
Coaches Marshall Luning and John Hughes also talked about each girl and reminisced about highlights during the season.  In all, the night was a huge success and one final good bye from the Sycamore volleyball program to the seniors.
"It was sad saying goodbye again.  We already did a lot of goodbyes after our last match, but this time it was happier as we all came together one last time to commemorate a great season," said Cron.
About the Contributor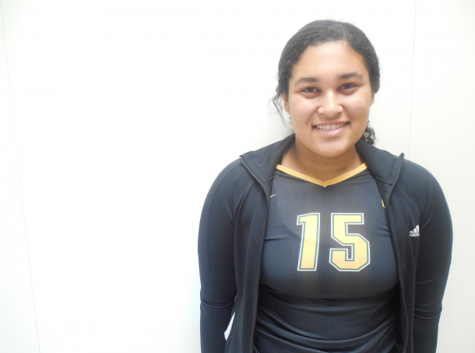 Taylor Evans, Staff Writer
My name is Taylor Evans and I am a senior this year. Four years later, I once again find myself on the amazing staff of The Leaf as an associate editor...