End of golf season comes to an end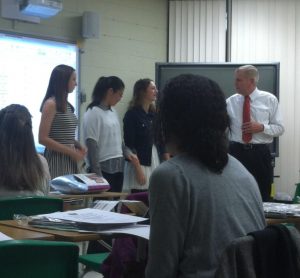 Nov. 19 marked the official end to the fall sports season. One such sport was golf. BothJV and Varsity golf met in head coach Dr. Keith Brackenridge's room after the All Sports meeting for a season wrap up.
This consisted of final awards from different tournaments, team awards, funny quotes, and a team slideshow. Brackenridge starts the meeting by going over how they can improve for next year. This consists of a pep talk on how to beat Mason and specific goals.
Then, the meeting about the 2013 season began. Brackenridge began with the GMC awards. The girls placed second in GMC's behind Mason. Also, they won many individual awards.
Afterwards, he moved onto districts. This is where the Varsity team placed second and Hanna Lee, 12, placed first with a score of 70. Finally, he moved onto state in which the girls placed eighth and Lee placed fourth overall.
"I thought tonight was fun because it was super cool to see all the awards being received and I hope one day I can receive those too," said Chloe Bradley, 9.
The awards out of the way the team was free to discuss fun memories. Brackenridge along with Julie Haverkos, JV coach, created a PowerPoint with the funny quotes that had been said throughout the season.
This was followed by a photo slideshow of all the great golf moments from the season. Brackenridge attempted to do this chronologically.
"The season was really fun. I enjoyed growing bonds with people I wouldn't have gotten to meet if it wasn't for golf and tonight was all about that," said Maya Outlaw, 10.
About the Contributor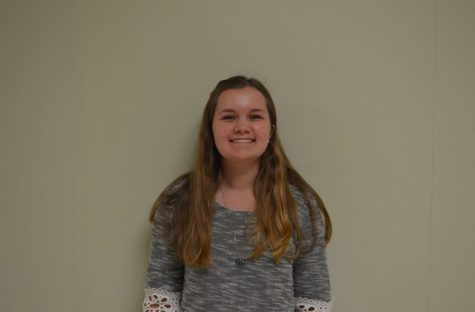 Elizabeth Rickert, Print Editor-in-Chief
This is my fourth year on The Leaf staff and I've been honored with the position of Co-Editor-In-Chief. This means that I have the privilege of overseeing...