Taliban attack hits Kabul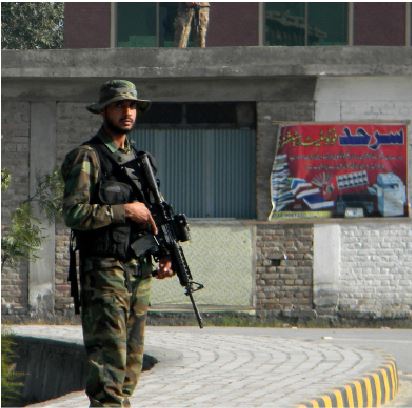 On the morning of April 19, an explosion rocked the busy roads of Afghanistan. A suicide bomber detonated a vehicle filled with explosives targeting a security team that protects government VIPs in the capital Kabul.
The explosion was followed by a second attacker who entered the government building from the destructed wall. The second attacker was found dead from the gun battle with security forces less than two hours later.
Despite the target, most victims were civilians because the attack occurred in a densely packed neighborhood during rush hour. According to Afghan authorities, 28 people were confirmed dead and 329 injured.
Wazhma Frogh, an Afghan women's rights activist, said on twitter, "There are schools in the explosion area. Parents [are] running to the doors to take their children. Sad day in Kabul."
The Afghan Taliban claimed responsibility for the attack, as a part of the spring offensive, meant to "employ all means at [their] disposal to bog the enemy down in a war of attrition."
Gen. John W. Nicholson, the commander of NATO forces in Afghanistan, told CNN, "The attack shows the insurgents are unable to meet Afghan forces on the battlefield and must resort to these terrorist attacks."
Afghan President Mohammad Ashraf Ghani condemned the attack and the United States Embassy also denounced the attack.
The U.S. Embassy said in a statement, "Afghanistan deserves peace and security, not attacks that victimize parents taking their children to school, workers on their morning commute, and people who have stepped forward to help defend their fellow citizens."