Historic henna found popular among students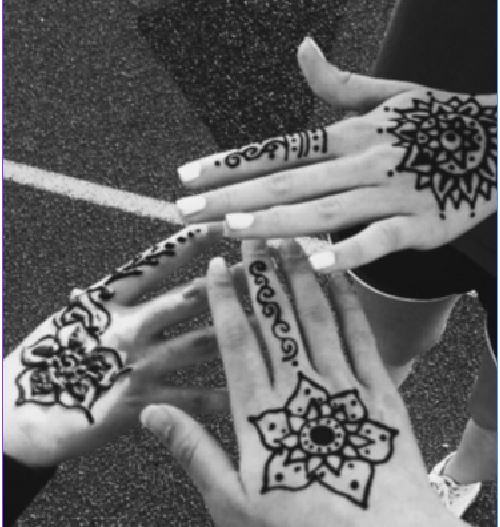 After Relay for Life, students were seen walking through the halls with intricate designs on their hands.
These markings were henna, a practice that can also be used to dye hair, paint nails, and for medicinal purposes.
PBS.org said henna has been "used by desert cultures throughout the Middle East, Africa, India, and Egypt for thousands of years."
To make these designs, a paste is created from the henna plant's leaves. This practice was originally used to help cool off from the desert.
According to PBS.org, people in India, "found that they stayed cool by dipping their hands and feet into a paste made from the ground leaves of the henna plant even after the paste had been scraped off."
Overtime, henna morphed into use as a rite of passage. It is used for weddings, births, religious holidays, and festivals. In Morocco, it is painted on doors to ward off evil and to bring prosperity.
The designs differ from each part of the world.
PBS.org said, "Indian mehndi designs feature fine, lacy floral and paisley patterns, while Arabic henna is usually made up of large, floral, and vine patterns. African henna art is bolder and more geometric."
Henna has become very popular, with celebrities like Madonna and Rihanna sporting henna tattoos.
Sophomore Morgan McAvoy said, "I got henna at Relay for Life, and I love it. I think it's really pretty and a great way to show your personality."