Girls High School Shootout: Varsity girls basketball team prepares for season opener
Countless early morning practices, hours of incessant conditioning and several pre-season scrimmages have all been preparing the Varsity girls basketball team for their first game of the season, on Sat. Nov. 23.
The Varsity team will participate in the Girls High School Shootout at Cincinnati State, and play their first game against Ursuline at 1:00 p.m.  In the Shootout, a total of four games will be played involving eight high school teams.
So far the team has had a fair amount of success in their scrimmages against Walnut Hills, Miami East, and a variety of Dayton teams.
"I was very happy with how we played in our first scrimmage," said Derek Christerson, Varsity head coach.
For a round-robin style scrimmage, the team traveled over an hour away to Troy High School, winning four out of the seven games they competed in.
"Ursuline will be a challenge for our team," said Erin Kroell, 11. "We're missing some key players but if we execute and play hard we'll be okay."
Already, the team has suffered numerous injuries. Erin Glass, 12, is out for the season with a torn labrum and Anna Condron, 12, will be on the injured reserve list for a minimum of five weeks due to a leg injury.
If you purchase tickets for the opening game at lunchtime this week, a percentage of the profit will go back to the SHS basketball programs.
About the Contributor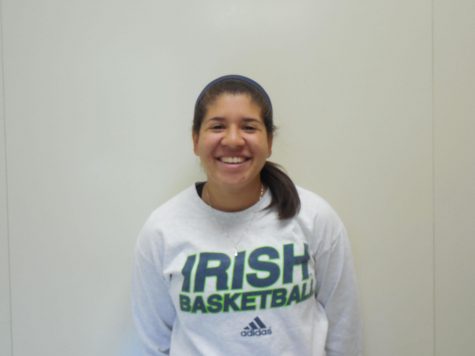 Lauren Saxon, Print Editor-In-Chief
I'm a senior at SHS. This year, I'll be working as The Leaf magazine's editor-in-chief. After four years on staff, I have learned a tremendous amount...