Congratulations to National Merit Semifinalists!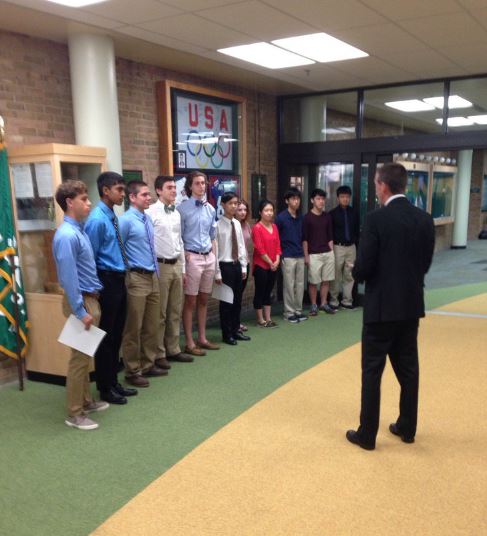 Every September, the students scoring in the top one percent on the PSAT are recognized as National Merit Semifinalists. These students are representative of each state. This year the cut off score for the Semifinalists was 217.
The National Merit Scholarship Corporation provides scholarship application materials to Semifinalists through their high schools. To be considered for a National Merit Scholarship, Semifinalists must advance to a Finalist standing in the competition by meeting high academic standards and all other requirements explained in the information packet provided to each Semifinalist.
In February, around 15,000 Semifinalists in the nation are notified by mail that they have advanced to Finalist standing.
Congratulations to the following 11 seniors for being National Merit Semifinalists:
Justin Banke
Allison M. Brown
Shiva R. Devarajan
Daniel P. Dong
Joshua D. Glauser
Jun Nishikawa
Mitch Radakovich
Kevin C. Sheetz
Henry Sun
Xuetong (Lisa) Zhou
Bruce J. Zou