Pitching practice
Pitchers have to practice in a different way from other players. Liz Izworski, 9, has been pitching for six years. When Izworski started pitching her control needed a lot of work. Six years later, Liz has for pitches:
Two change ups
Drop ball
Curve ball
Fastball
"I have practiced and worked a lot on my pitching. I have had a lot of help from my dad and pitching coach," said Izworski.
There are many types of ways to practice your pitching:
Flicking drills
Perfect old pitches
Develop new pitches
Practicing pitching to a friend
"I practice a lot and even now when I practice more complicated drills I always start with my flicking drills so warm up. Sometimes the littlest things make the biggest impact," said Izworski.
To be a good pitcher you have to practice just like any other sport.
About the Contributor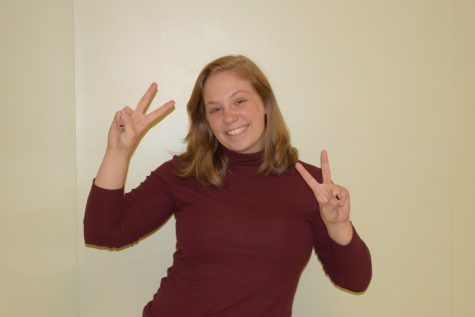 Hannah Frey, Leaflet Editor in Chief
My name is Hannah Frey and this is my fourth year being a part of the Leaf staff. I joined the Leaf because I wanted to expand my involvement in the SHS...