Making music magic
September 2, 2016
SHS has always had a strong music program, in part due to its wealth of dedicated and talented student musicians. Currently, one of those students is Kiri Wang, 11, who has played the cello for nearly a decade.
Wang said, "I like music a lot mainly because I grew up with it, with my parents taking me to concerts and forcing me to listen to [classical music] while we were on road trips. I guess I got used to it."
Wang plays in not only SHS' orchestra, but also the Cincinnati Symphony Youth Orchestra Philharmonic Orchestra. She will play in the All-National Honor Symphony Orchestra this fall.
Wang qualified for the national group this year after getting into the Ohio Music Education Association (OMEA) Southwest Region Orchestra last school year.
Wang said, "I am pretty active in groups like CSYO Philharmonic, and [so] I decided to audition for regionals last year. I made first chair, which qualified me for All-State because you have to be in the top three chairs of your region to get [into] the state level."
The state orchestra was Wang's main goal as a sophomore but she found out about the possibility to audition for nationals through the All-State Orchestra organizers.
Wang said, "Trying out for Nationals was kind of a last minute decision…I didn't think I'd get in because there are people I am in groups with that'd totally kick my butt [on the cello], and thinking about the musicians in California and New York stressed me out. However, since I had the chance, I tried to make it the best!"
Although the audition process was tedious and required her to record pieces over and over, it paid off when she was accepted (and nearly fainted upon hearing the result).
Players from around the nation will convene in Grapevine, TX in Nov. 10-13.
As for advice for other players, Wang said, "You really have to persevere through the ruts you go through while practicing. It's frustrating but it's the only way you can really master whatever you're playing."
Lindsey Wong excels at flute
Lindsey Wong, 10,  has played the flute since she was eight years old.
Her mother used to be an opera singer and conductor. Her elder sister is also musically talented and performs on the piano.
Wong performs solos and plays orchestras. To keep herself motivated, she listens to other performers, encouraging her to practice more.
Wong said, "The flute has a beautiful, melodic voice which I love. This makes me want to practice flute as much as I can to make my technique and sound better [and] to be able to reach the most famous flutists' level."
In the future, Wong hopes to become a known flutist and perform as a soloist. She also wishes to get into a good orchestra and become a professor at a music conservatory.
Wong has won the Overture Award, Cincinnati Symphony Youth Orchestra (CSYO) Concerto Competition, Louisville Concerto Competition, Central Ohio Flute Association competition, National Flute Association (NFA) competition, and the Music Teacher's National Association international competition for all categories of music.
She has also sent a recording to New York and won the Alexander and Buono International Flute Competition.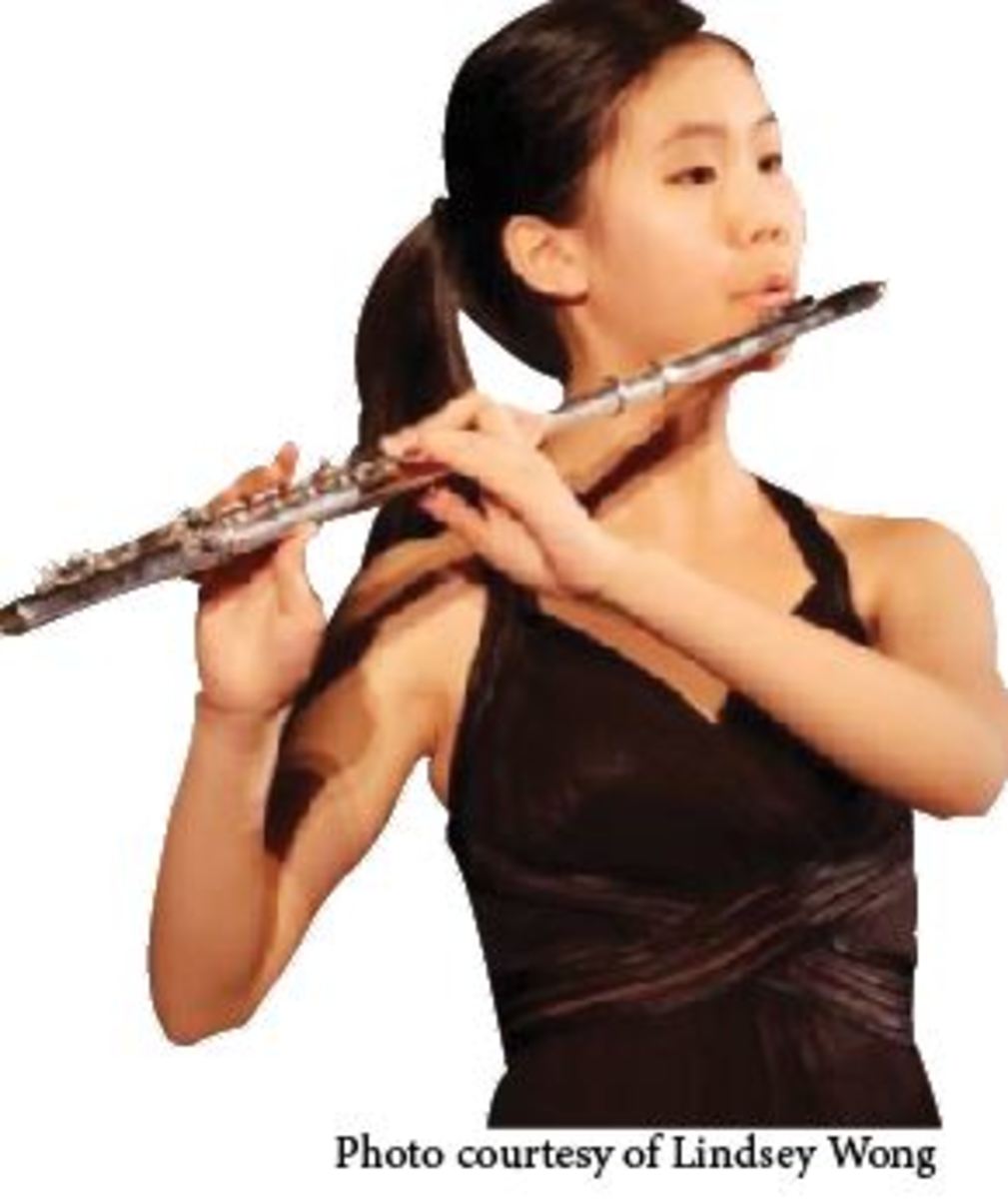 Wong is in the CSYO and played as a soloist with the Louisville Orchestra.
Wong said, "I play the flute because there are many things in life where I cannot express my feelings, but in flute, I can."
Wong is taught by Demarre Mcgill in Texas and Amy Porter in Michigan.
Wong is an internationally award-winning flutist and hopes to continue playing the flute in the future.
Music has been a large part of her life due to her mother, and she continues to share that love for music through her flute.