Battle to go down 'in the books'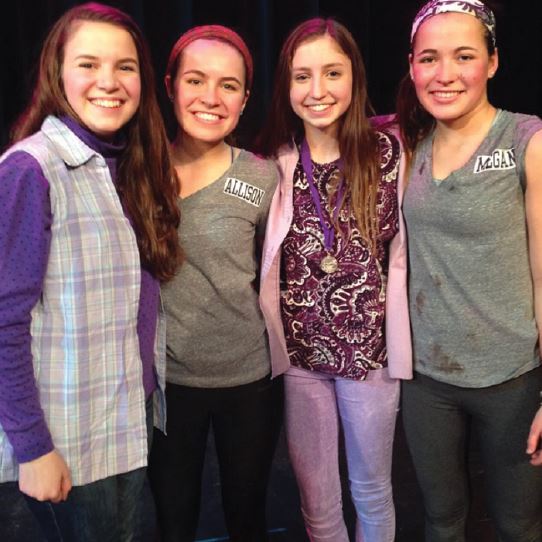 Once a year, Student Council changes what it means to have siblings. Student Council's annual Battle of the Sibs event challenges siblings to team up and compete against other siblings in games and raising money.
Requirements for becoming a part of the event are simple: you must have a sibling in the High School and be ready to compete in crazy challenges. If student siblings have both of these things, they can apply to be chosen.
This year, the event is on Fri., Jan. 27 and features eight pairs of siblings. Prior to the event, each pair picks an organization or cause to donate money too.
They collect money in the week leading up to the event and try to raise more money than any other siblings to help their cause.
During the event itself, students compete in different games such as "Guess the Song," tissue challenges, trust fall challenges, and more. After each game, a winner is announced, and they gain a point. The points are totaled at the end.
"I remember last year Grace and Mitchell Louis won and all the money was donated to their organization.
"It was really funny to watch everyone compete and do silly games but it was even better knowing it wasn't just for fun, it was for a good cause," said Josey Leach, 11.
Student Council representatives have been working tirelessly to prepare for the event. They have been making posters, organizing music, decorating, coordinating with students, and more.
"I've been on this committee before, so this year I'm the head. I knew what I was getting myself into but that doesn't make it any easier. I love it so much though; this is probably my favorite event Stuco does.
"There's so much planning and thinking and organizing, but with the help of everyone in my committee, it can be fun, and the show itself is a huge payoff. It's for a good cause and just hilarious," said Renee Foster, 12.
For years the show has been called Battle of the Sibs, except one year when Student Council experimented with Battle of the Friends.
"It's honestly so funny I can't wait for Friday. I have some friends in it but I don't know their siblings really so it will be funny to see their real personalities," Leach said.