Rallying for Relay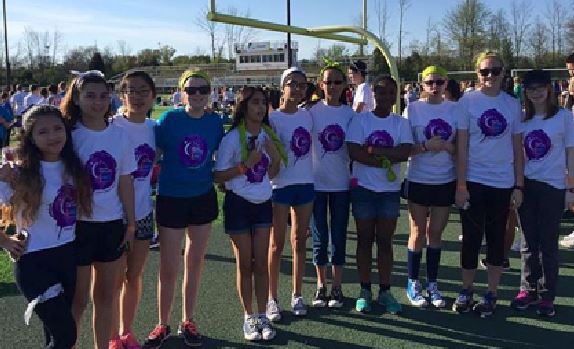 Last week, the SHS Relay for Life committee began its efforts to recruit students to join the big fundraiser for the American Cancer Society. The event in Montgomery, Ohio this year will take place at SHS on April 8-9.
Relay For Life is an overnight event that brings people together for cancer survivors and caregivers or to honor the memory of the lives lost to cancer. The money raised from Relay helps the American Cancer Society finance cancer research, patient care services such as free places to stay when treatment is in another city, and much more.
At the event, here is what participants can expect: the opening ceremony, the Survivor Lap, where those affected with cancers and cancer survivors walk around the track while being cheered on, the Caregiver Lap, which pays tribute to those who support their loved ones enduring cancer treatment, Luminaria ceremony, where Luminaria candles are lit for lost loved ones, those affected by cancer, and cancer survivors, and the closing ceremony.
For the time in between, at least one team member has to be walking at all times; this signifies the continuous fight against cancer. For those off the track, teams are encouraged to have fun and engage in games, activities, and entertainment provided.
"Relay is fun because you might be tired at two a.m. but still having dance parties with your team," said Anita Pan, one of the committee leads for Relay, 11.
In order to attend the event, however, every participant must raise at least $100 before March 17. This task can be accomplished by any means: going door to door, conducting a bake sale, or even through RFL's mobile app.
"It's really easy to raise money. My group baked cookies and sold them door to door and made around $650," said Adam Kossen, 10.
Students can make or join a team by visiting Relay For Life's website. All participant forms are due by Feb. 21.
"Join Relay for Life! It's a great time for a great cause," Pan said.