Boys tennis players strive to meet off-season goals
At 6:00 a.m., when most SHS students are still dragging themselves out of bed, the tennis teams are already in the Gregory Center doing sprints, lunges, and pushups.
"The season doesn't just start in the spring. It's pretty much year round," said Aditya Venkitarama, 11.
As always, the end of the girls' tennis season marked the start of the boys' off season, along with morning conditioning sessions.
"Conditioning doesn't only help our players stay in shape, but it's also a huge way for people to show just how much they want this. I can see who is really working hard and showing that dedication," said Coach Michael Teets.
These sessions begin at 6:00 a.m. and consist of a variety of workouts including jump roping, circuit training, and pushups.
"It's tough because it's supposed to be. We really want everyone to be pushing it all the time so that they can do one more pushup, one more sprint," said Deepak Indrakanti, 11.
Another factor that motivates these athletes to wake up every Tuesday and Thursday is Gold Club.
Gold Club is an optional offseason program in which players earn points for taking lessons, attending clinics, playing in tournaments, getting A's in class, or attending conditioning.
Also, this year, Coach Teets implemented a goal-setting system through which athletes can earn additional points.
During the first morning conditioning sessions, students were given individual goals for the off-season such as times for miles and shuttle runs. Those who can meet their goals will be given Gold Club points.
"Everyone wants to win, but we need to want it more," said Teets.
About the Contributor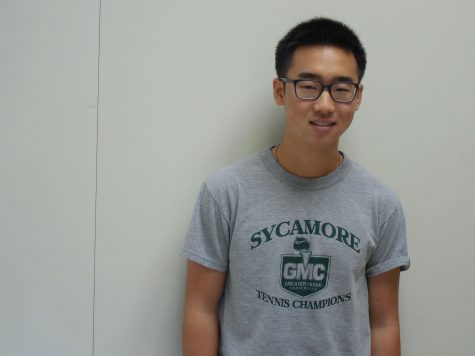 Joseph Ahn, Creative Projects Editor
My name is Joseph Ahn and this is my fourth and final year at SHS. I have worked for The Leaf for four years and I am currently acting as an associate...