Marie M. Daly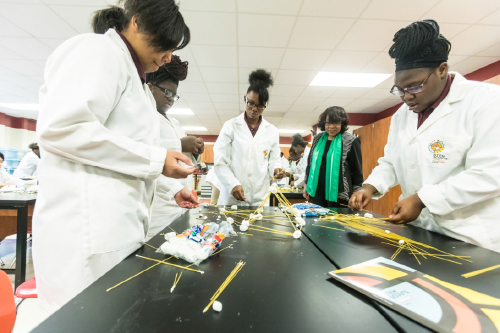 Marie M. Daly is known for being the first African- American woman to receive a Ph.D. in chemistry in the United States. Daly was born on April 16, 1921 into a family that valued education and hard work.
Daly's passion for science started when her mother would read science books to her. After graduating high school Daly enrolled in Queens College and graduated with honors in 1942. Afterwards, she worked as a lab assistant to save up money to continue her education.
She enrolled in Columbia's chemistry program as a doctoral student near the beginning of World War II, which gave her a bright opportunity. In the lab, she studied the body's function and digestion and finished her groundbreaking Ph.D. in 1947.
Her groundbreaking work gave science a new understanding about food and the circulatory system. For the rest of her career, Daly worked to promote education for African- American students such as herself.
Daly passed away in 2003 and left a legacy behind with her revolutionary studies and equality campaigns.