Students turn back tunes
With all the new songs that come out every week, people tend to forget the greatest songs from only two years ago.
They love listening or finding 'new' old songs that they used to love but soon forgot about when the next big hit came on the radio. New music apps can help in the search of these timely songs.
Spotify is a great example of these apps. Within a few minutes, or even seconds, anybody is be able to find decades of songs dating from the past week to around the 1950s!
Most of the time, people do not even bother to think about the past, but sometimes it may be fun to listen to songs you used to listen to in the car on the way to school in fifth grade or on the way to practice three years ago.
Some of these songs were played on the radio every ten minutes, and now that the songs are long forgotten. We could be skipping over some classic tunes.
So let us take a little trip back down memory lane with the number one songs of each year for the past twelve years.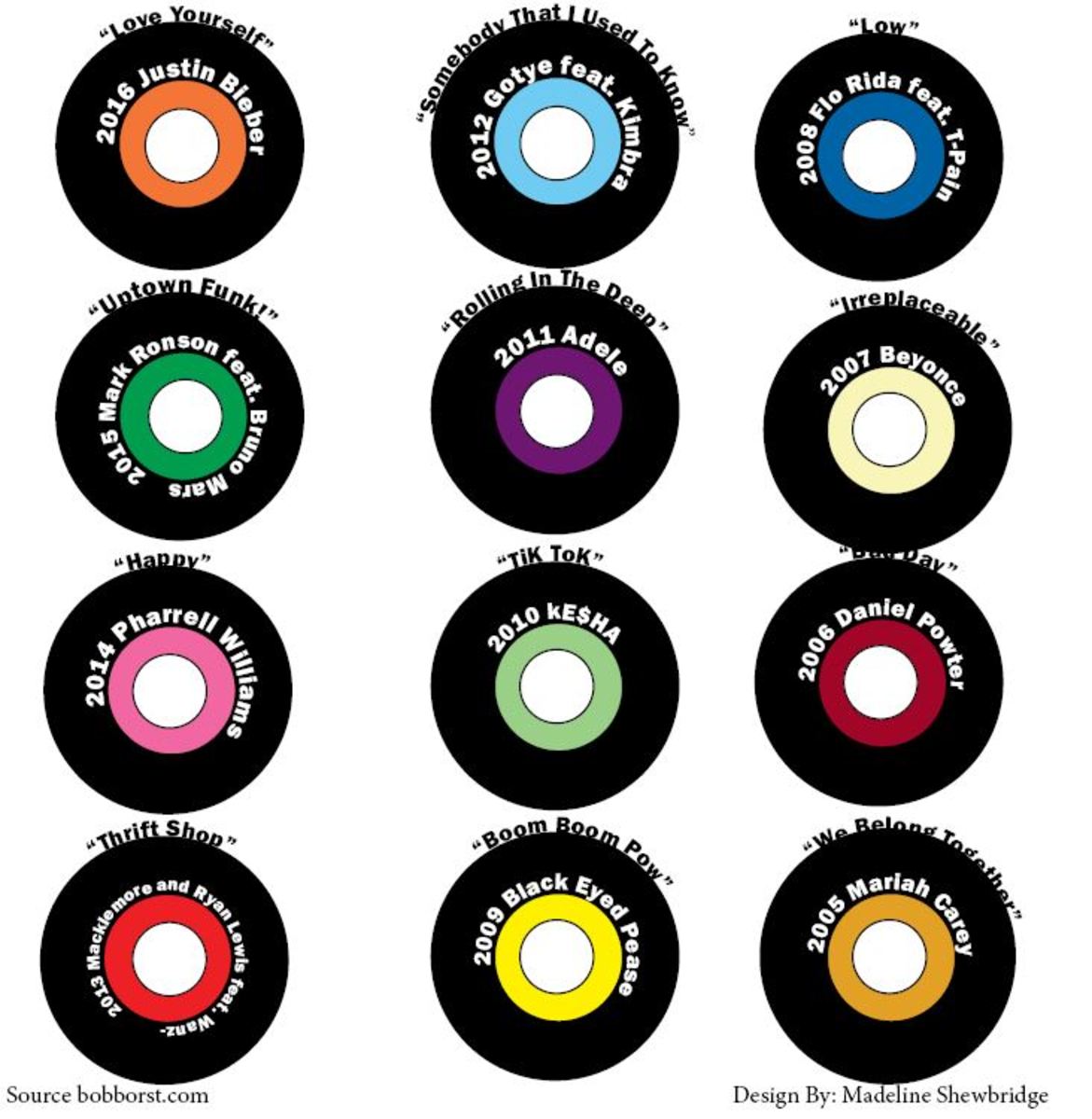 Makkad, Harsimran 184042