'Frozen' will melt your heart
Looking back at the array of Disney films, the last truly good Disney movies came out in the 90's or what Disney calls its "Renaissance" era where with films such as "The Little Mermaid," "Beauty and the Beast," and "The Lion King" were met with financial and critical success.
Since then the hand drawn characters have stopped and everything has become computer generated imagery(CGI), which has taken away from some of the warmth that Disney films should offer.
"Frozen," much like the recent "Tangled" and "The Princess and the Frog," bends that rule.
"Frozen," tells the story of sisters Elsa and Anna, one of whom is revealed to a have a magical icy power and eventually becomes the Snow Queen.
While yes the film is still in CGI, it has many classic Disney elements involved.
The songs are fun and memorable, the animation is beautiful, and the film even lampoons the famous Disney trope, "true loves kiss can break any spell."
The film isn't without its flaws though. A major one being the villain.
Unlike in the original Disney movies where everyone knew who the villain was from the beginning, this film takes a different approach.
The villain is revealed to be one of the film's seemingly "good guys." The twist is shocking, but it ultimately plays out in a very clichéd manner and somewhat takes away from the movie.
Still, there are plenty of fun and original characters that the film introduces along the way with a heartwarming message that is more than just about finding your "true love."
"Frozen" is a welcome addition to Disney canon.
About the Contributor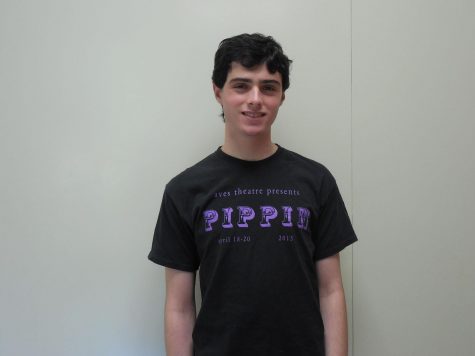 Ben Cohen, Staff Writer
I am a senior and this is my second year working on The Leaf as a columnist, specifically for A&E. I am also heavily involved in Aves Theatre and improvisational...