Variety Show calls for tryouts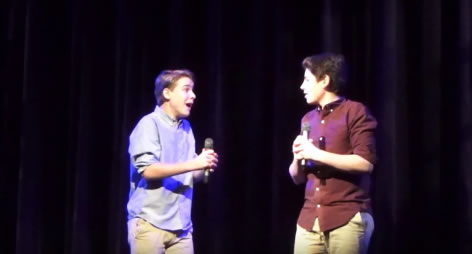 The SHS Variety Show tryouts come rolling around this upcoming November 2 in the Little Theater.
So what is the Variety Show?
The Variety Show is a great opportunity to showcase your own personal skills and talents to the school.
If you are curious as to what kinds of acts will be performed, you will be glad to hear that the Variety Show stays true to its name.
There are many different acts, ranging from the classics like juggling and comedy skits to garage bands and American Sign Language. Mr. Ken Holdt, the director of the music department, says that there are usually about 24.
If you are interested in trying out, you should!
"The Variety Show is an excellent cross-section of the student body and so exciting to see!" Holdt said.
It is also worth noting that the Variety Show is available to all grades.
Another reason you should try out is publicity. If you are starting a band or just want to show the school that you can sing very well, this is a great way to advertise that, especially if someone films it!
If you are interested in buying tickets, they will go on sale November 1 at aveschoir.com and sold at lunch the Thursday and Friday of the show. They will be $10.