'Midnight Memories' by One Direction album review
"Midnight Memories" is the newest album by One Direction released on Nov. 25. The new album features a more rock twist to their singing style.
It doesn't sound like much of a departure from its previous albums, but it is a closer look as to what lies ahead.
Guitars feature more prominently in the new songs, whether they are loud and electric ("Little Black Dress"), soft and acoustic ("Story of My Life"), or of the fast-strumming, upbeat kind ("Happily").
"I have been waiting for this album for too long. I think that it is their best album yet! I just love their music so much," said Jory Gould, 10.
This popular boy band proves once again that there is more talent in them than most boy bands because of their increased role in the writing process. The band contributed lyrics to 12 of the 14 songs.
One Direction's first two albums, "Up All Night," and "Take Me Home," topped the Billboard 200 in their debut weeks of release, making them the first British male grow since the Beatles to accomplish this feat.
The first two singles released from "Midnight Memories," "Best Song Ever" and "Story of My Life," have each enjoyed Top 10 peaks on the top charts.
"Ever since the release of their first two singles I knew that this album was going to be really good. It was a really different sounding style to their previous albums," said Lily Retford, 9.
This new album has been compared to the style of Mumford and Sons, especially the single, "Story of My Life."
   In a word, it sounds mature. It reflects the fact that although One Direction started as a group of teenagers singing high-energy pop songs, they are now age 20 or over.
"This boy band has really progressed over the years. I think that they all have so much talent and I love to listen to their music," said Astrid Cabello, 10.
About the Contributor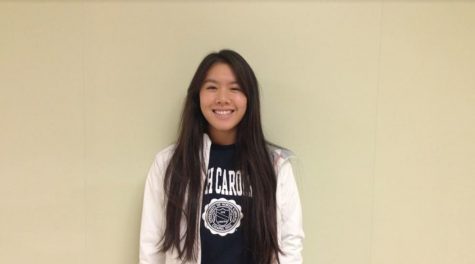 Amy Deng, Managing Editor
Hello! My name is Amy Deng and I am a senior at Sycamore High School. This is my fourth year on staff and I currently hold the position of managing editor...