Staff help students communicate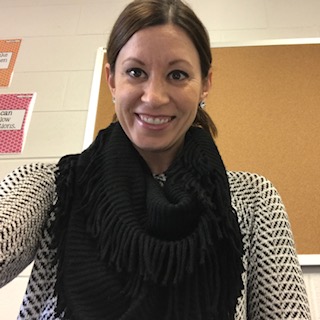 Speech-language pathologist Mrs. Marissa Bodiker teaches at Montgomery Elementary most days and SHS on Tuesdays. Last year, she was a substitute teacher, and this is her first year as a full time staff member.
"I enjoy helping to support the communication needs of students. Speech and language skills are integrated throughout all classes and subject areas and are vital in conversations with both peers and adults, not only in school, but at home and in the community," Bodiker said.
She began her career as a pathologist in Connecticut and worked at an elementary school for six years. Then she moved and worked at a middle school for eight years and at a therapy clinic in Minnesota.
Finally, her family moved to Ohio, and she started working at Sycamore Schools.
"I work with students on comprehension skills, vocabulary development and use, the motor aspect of speech sounds and sound production, and pragmatics or social skills," Bodiker said.
Every day is different on her job. On Tuesdays during lunch, Bodiker helps with PEERS mentoring, which helps students learn how to appropriately talk to their peers.
"My favorite memory to date involves a former student who asked about me after he graduated and came back to visit one of the schools I worked at. I was no longer at that school, but I received a message from my co-worker one day telling me that this student wanted to thank me for all of the work I did with him and that I was his favorite teacher," Bodiker said.
For more on the heroes of SHS, look at the November Leaf.