National Diabetes Month raises awareness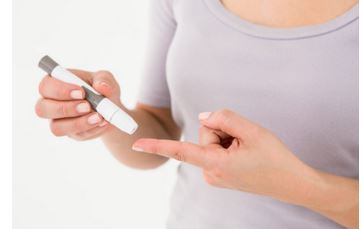 Diabetes is one of the leading causes of disability and death in the U.S. If not controlled, it can cause blindness, nerve damage, kidney disease, and other health problems.
Nearly one in ten Americans have diabetes; that is more than 30 million people.
There are three main types of diabetes: type 1, type 2, and gestational.
Five percent of those with diabetes have type 1. Their bodies are unable to produce insulin, a hormone that allows blood sugar to enter cells in order to be used as energy. There is currently no known way to prevent this condition.
Meanwhile, 90 percent of Americans with diabetes have type 2. Their bodies cannot use insulin effectively, so they are unable to keep their blood sugar at normal levels.
Finally, gestational diabetes is diabetes while pregnant. This can put the pregnancy and baby at risk and is a major risk factor for type 2 diabetes later on.
Meanwhile, about 84 million Americans have prediabetes, which is an early indication of full-blown diabetes. Without any intervention, 15 to 30 percent of those with prediabetes will develop type 2 diabetes within five years.
---
By the Numbers*
More than 30 million people in the U.S. have diabetes, but one out of four of them do not even know they have it.
About 84 million Americans have prediabetes.
At least one out of three people will develop diabetes in his or her lifetime.
Medical costs for those with diabetes are twice as much as for those without diabetes.
The risk of death for adults with diabetes is 50 percent higher than for those without diabetes.
Five percent of people with diabetes have type 1.
*All statistics are from the American Diabetes Association.
---
As the prevalence of obesity in the U.S. continues to grow, diabetes has become an epidemic.
"So many people I know have diabetes. It's scary when you consider what this says about our country," said Melinda Looney, 12.
Individuals, health care professionals, and organizations recognized November as National Diabetes Month to combat this crisis, raise awareness about diabetes risk factors, and encourage people to make healthy choices.
They hope to bring attention to diabetes and its impact on millions of Americans.
This is just the beginning, although some like registered dietitian and certified diabetes educator Byron Richard feel that one day is not enough "to get the message out," as he told U.S. News.
There is hope, however. A federal study found that participants of the Diabetes Prevention Program decreased their risk of diabetes by 58 to 71 percent, just by losing five to seven percent of their body weight.
There is also a growing focus on prevention.
"Many health insurance companies and employers are investing in educational and digital programs to help people better understand their condition and get it in better control.
"[But] innovation needs to move faster, programs need to be tested, improved, and rolled out faster to tackle the growth rate of the disease and make a difference," said Rick Altinger, CEO of Glooko, a software company that created a diabetes mobile app, to U.S. News.
While a cure may not exist for diabetes, a healthy lifestyle can reduce its impact on people's lives.
Regardless of whether or not you may have diabetes, now is the time to begin making positive changes to your lifestyle.
"If we start being healthy early on, we can head off the chances of getting diabetes in the future," Looney said.
---
Sources: