'The Book Thief' steals my heart
A haunting story narrated by Death itself, telling the tale of an orphaned German girl harboring a Jew in the time of the Nazi occupation, recently took the big screen.
"The Book Thief" by Markus Zusak has been a New York Times bestseller and an immaculate addition to my book shelf.
"It is quite possibly the best book ever. Ever," said Elizabeth Bell, 9.
Although the reviews are brutal and describe the movie as "dull," my friend and I found it stellar. The actors were compelling, and the accents charming. The characters felt very lifelike, from lemon-haired Rudy to strict and unforgiving Rosa.
"My favorite character was definitely Rudy because he was really adorable, and the actor looked just like I imagined him," said Bell, my movie viewing companion.
There were significant parts of the book missing from the adaptation, like the books Max makes for Liesel Meminger, and Hans Hubermann giving bread to the Jews parading to their deaths.
Somehow, this movie still sticks out as brilliant in my mind. I am very harsh on adaptations of books because I think producers should do the best job possible to make the movie as magical as the book.
When it does not live up to my high expectations, I would not dismiss the movie as something that is not worth watching again.
"I would see it again. It was so sweet, and it's such an amazing story. I was kind of disappointed by Death though, because his role as a narrator was very minor, and he sounded almost cheerful," said Bell.
I fell in love at the first scene, and I was captivated until Death's last profound line, "I am haunted by humans." I smiled at Max and Liesel's sweet friendship, and I cried at the perish of the lemon-haired boy.
About the Contributor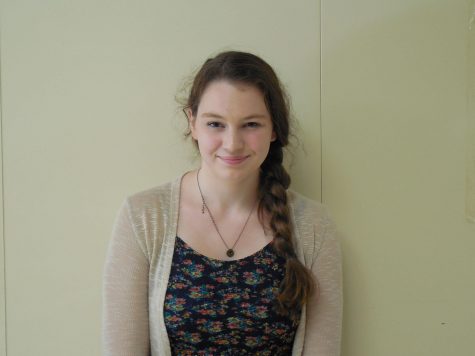 Emily Tyler, Staff Writer
I am a sophomore. This is my second year on the incredible staff of The Leaf, and I can't imagine being anywhere else. Aside from journalism, my hobbies...