Snyder and Goodell make no progress on name change (as usual)
In a move that did not shock many people, NFL commissioner Roger Goodell and Washington Redskins owner Dan Snyder have made absolutely no progress in the changing (or staying) of the Washington Redskins' name.
The two sides met on Oct. 29, after President Barack Obama stated that he might force the last-place team in the NFC East to change their name.
As stated earlier, Snyder reiterated that he would, "never change the name of his team."
The Oneida tribe met in New York with NFL officials on Oct. 30, with a goal in mind of getting the NFL even more reluctant to let the Redskins keep their name.
Not much progress was made other than the tribe getting their opinion heard.
If there is nothing new being accomplished, should these two parties continue to have meetings?
Bradley Bolotin, 9, also had an opinion. "Why have meetings year after year if not much is going to get done?"
Who knows? Maybe one of these times the case of Snyder vs. the NFL, Oneida Nation, and 56 percent of America will come to an end.
About the Contributor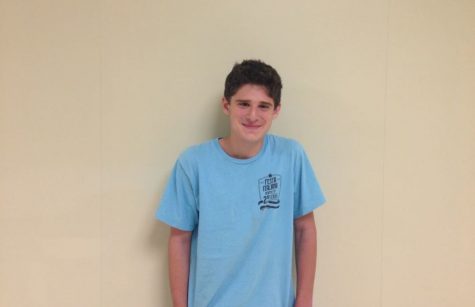 David Wertheim, Buisness Manager
Hi! My name is David Wertheim and I am a senior here at SHS for the 2016-17 school year. This is my fourth year on staff at The Leaf and my second year...