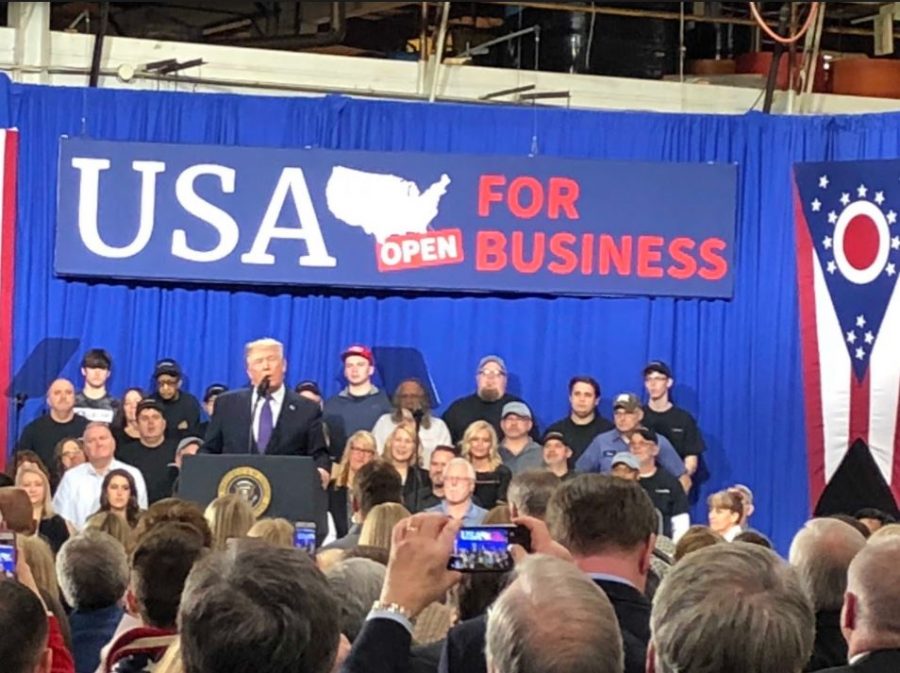 Trump speaks to crowd of supporters
Trump originally came to Sheffer Corporation to boost his tax overhaul among a group of working class supporters.
  He spoke about how factories and jobs were coming back to the country, particularly singling out Ohio. He also praised the bill for increasing wages, all but eliminating Obamacare, and doubling child tax credits.
  "America is once again open for business," Trump said.
  Trump also used this time to talk about the opioid epidemic that continues to rage strong in the area, blaming it on drug dealers and drug pushers.
  He spoke about how his administration would take a tougher stance with them to combat the epidemic.
  "My take is, you have to get really, really tough – really mean – with the drug pushers and the drug dealers…We have to get a lot tougher than we are," Trump said.
  The main purpose behind his visit, though, appeared to be preparing for the midterm elections.
  He encouraged the crowd to vote in November for the Republicans, particularly current Ohio Representative Jim Renacci, who is running against Democratic Senator and incumbent Sherrod Brown.