Freshman go from the past to the present in one night
On Dec. 9, six Accelerated Modern World History classes taught by Mrs. Valerie Nimeskern, Mrs. Leah Chapman, and Mr. Andrew Ovington met at 6:45 p.m. in the IMC for the Family History Project Open House.
The main goal of the project was to gain insight on the history of the student's family, a country that the students' ancestors immigrated from, and the immigration statistics from that country.
"The meaning of the project is to show the diversity overall of the high school by itself," said Ovington.
There were several countries represented during these presentations. They included the ever common Italy and Germany, to Mali, Argentina, Romania, and Egypt.
"I feel unique that I am Egyptian because the culture is interesting and different," said Justin Banke, 9.
Extra credit was also a big part of this assignment, with points handed out for turning in the project early, doing extra notes, and bringing in food or dressing up at the open house.
"I brought Hungarian Cheese Spread because my mom is good at making it," said David Greenberger, 9.
Students also had to spotlight an ancestor. The ancestor could have been any family member (older than the student) alive or deceased. Some of the ancestors were present at the event.
"It is very valuable to me because I am encouraged by the fact that my grandson is interested in me and our family history," said Louis Weisser, grandfather of Evan Weisser, 9.
All in all, the history project gave students a great opportunity to learn about where they came from. And who knows? Maybe in 50 years, someone will be spotlighting them.
About the Writer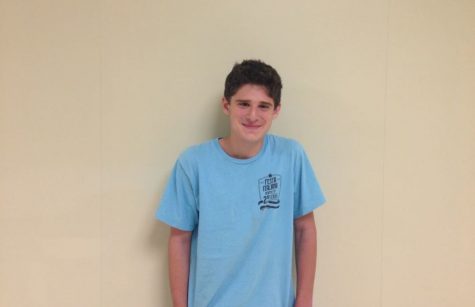 David Wertheim, Buisness Manager
Hi! My name is David Wertheim and I am a senior here at SHS for the 2016-17 school year. This is my fourth year on staff at The Leaf and my second year...