Mr. and Mrs. Sycamore supports survivor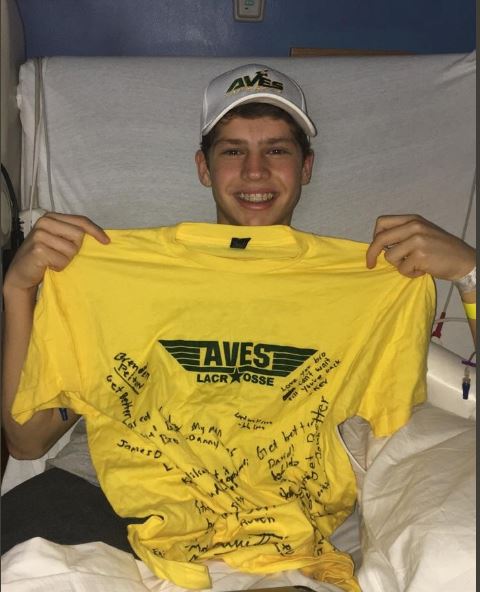 Every year Student Council holds Mr. and Mrs. Sycamore; this year's event will be raising money for senior David Moskowitz. He has Osler-Weber-Rendu disease (also known as HHT), which does not currently have a cure. This condition was found when it resulted in an aneurysm that hospitalized him.
  He has lost some function in his hands, eyes, and face with the right side of his body difficult to move. So the Mr. and Mrs. Sycamore event chose to raise money for him.
   The competition is an annual event, a mock pageant that is used in a satirical way to raise money for charity.
   Mr. and Mrs. Sycamore's goal will be to raise money for Moskowitz. Moskowitz is now in a stable condition but has a long road to recovery ahead. He has lost some of his vision, and it is difficult to move the right side of his body.
  Each grade sends students to participate in the comedic fashion show, where the participants do embarrassing dances and more. Local apparel shops are contacted for clothing donations. Mr. and Mrs. Sycamore will be held on March 16.
  Two students from each grade compete except for the senior class, which sends four students (two boys, two girls). Generally the event is only Mr. Sycamore; it was last year that the event expanded to include a Mrs. Sycamore element.
  Senior contestants are Sarah Abraham, Katherine Dunne, Brycen Gwyn, and Luke Tenbarge. Other contestants are juniors Jacob Frankel and Sophie Burge, sophomores James Wilkerson and Imani Derden, and freshmen Noah Pelberg and Emma Allen.
  In preparation for Mr. and Mrs. Sycamore, contestants will walk around with jugs to raise money for the event. Their goal this year is to raise $1,500. The students compete to raise the most money.