Brinkman shines on stage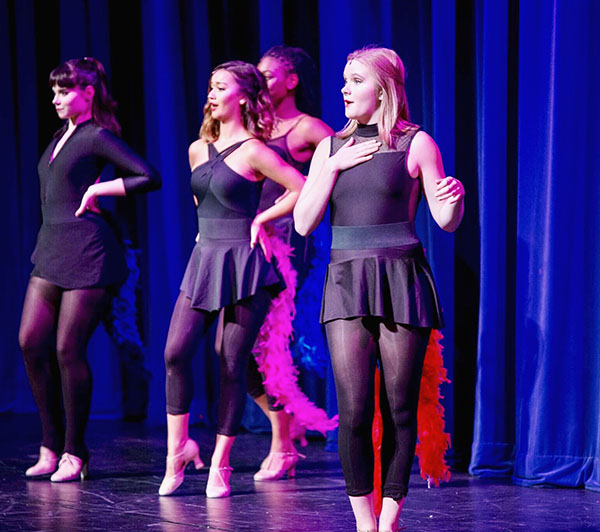 The arts flourish at SHS as students interested in perfecting their talents have various outlets for creativity. Whether it is an art class, choir, creative writing, or theatre, individuals are able to distinguish themselves by their accomplishments.
One such student is junior London Brinkman, who recently placed as a semifinalist at the prestigious Overture Awards. The Overture Awards allows students to compete against other individuals in the area in their respective crafts.
Brinkman performed in the theatre category and explained the challenges and preparation that contributed to her experience.
"Being a part of Overtures was a wonderful experience unlike any other. This competition was very nerve wracking. You are going against your peers and performing in front of many different kinds of people.
"However, along with the competition, I am surrounded by people who love the same thing I do and take it seriously," Brinkman said.
Brinkman also mentions dealing with the tough results amid the pool of extremely talented teenagers.
"When the finals list came out, I was not on it. Of course it stings a little, but I did not get that upset. I knew the competition was really unpredictable, and you can never predict what the judges want or like," Brinkman said.
After putting in extensive time and effort, she was still able to take away important lessons for self improvement.
"The competition has showed me that with hard work comes great results and how hard you have to work to perfect your art. I was also able to further my love for arts through this experience as well," Brinkman said.
She attributes her personal and technical growth to the rigor of competing as well as all the people who have supported her.
"I could not do what I do without my amazing teachers, parents, and loving friends who never stop believing in me even when I do not believe in myself," Brinkman said.