Feminist music takes pop culture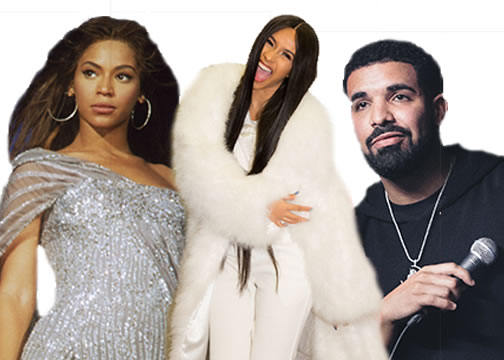 It has officially been a decade since Beyonce released "Single Ladies," an ode to the women who celebrate their status as single and free.
Since then, young people watched pop music shift and shuffle into forms of electronic, R&B, and even funk, with various topics of interest.
In Drake's new single "Nice For What," he salutes the average, hardworking, deserving woman. Signaled in this fresh message, the feminist ideal seems to have shifted from not only a single woman but to one who is truly empowered, even in the eyes of men.
Drake, as one of the biggest male names in rap, recently used his platform to share his perception of the new modern woman, even featuring powerful women from his own industry in the music video.
Sharing the pop culture spotlight, Cardi B also recently released her debut album "Invasion of Privacy," which acts as a bold expression of her experience as a woman of color from a low-income background.
The album debuted as number one on the Billboard 200 Chart. Her work earned her acclaim as one the biggest female rappers of the past year, and for good reason.
Cardi B makes women feel good about themselves. She lifts them up.
Not only that but her own success story is an inspiration to so many women trying to break through the glass ceiling themselves.
With Cardi B and Drake's recent anthems, the narrative for feminism has expanded from a narrow margin to one that includes women and men of all creeds.