Winter Mile serves as practice for spring tennis season
On a cool winter day, the boys and girls tennis teams met on the track to practice the one mile run. Over  50 players participated, and many individual records were broken.

"I broke my record by almost 30 seconds. It was a milestone for me because I have never run a mile in under seven minutes," said Aditya Venkitarama, 11.
The winter mile run allows Coach Michael Teets to see how players have trained during the offseason. It gives him an idea as to who has put in the extra effort.
The top time getter for the boys was Nicholas Hershey, 12, and Jamie Pescovitz, 11 for the girls. For the first time, seven players scored under six minutes.
"It was cool to see so many kids show up. It was a cold day, and the conditions were not ideal for running,"  said Mustafa Ahmad, 12.
Although times recorded in the winter mile are not official, they give players a new goal for the spring mile during tryouts.
"I am shooting for an under five minute mile. I have done it during the cross country season, and it would give me an advantage when it comes to moving around the tennis court," said Hershey.
About the Contributor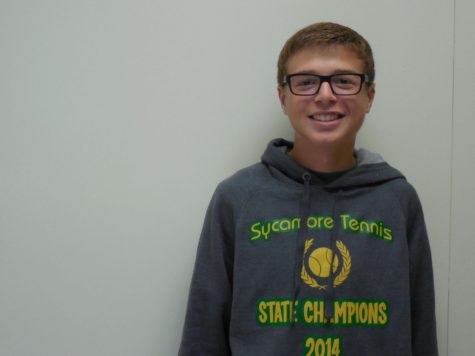 Alex Wittenbaum, Sports Chief
I am a senior on the Leaf Staff and I hold the title of sports chief. I manage the Sports Center section on shsleaf.org and help design and write for the...