Orange Ribbons for Jaime raises awareness on gun safety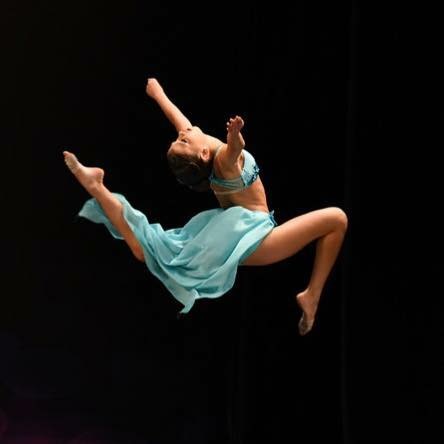 Graceful, smiling and compassionate were three words Walnut Hills junior Matthew Youkilis used to describe his cousin Jaime.
Jaime Guttenberg was shot and killed in the Marjory Stoneman Douglas High School shooting in Parkland, Florida on Feb. 14, 2018.
Known as a firecracker and ball of energy, Jaime put 110 percent into everything she did. Whether it was dance or school, Jaime was someone people could always count on.
"Jaime's favorite color was orange. Her dance studio, which loved her very much, decided to honor her memory by wearing orange ribbons.
"
Wherever [Jaime] went was the energy in the room…It did not matter what group she was in, whether it be our home or at dance or at school, everybody knew my daughter as being silly, funny, energetic."
— Fred Guttenberg
"Because of Jaime's love of dance and the dance world's love of Jaime, the orange ribbon spread through dance studios around the nation and the world and through Broadway," said Fred Guttenberg, Jaime's father.
They later learned that the color for gun safety was also orange.
"The hope is to make the Orange Ribbon the symbol of the gun safety movement. [In order to spread this worldwide,] we have created a 501C3 foundation called Orange Ribbons for Jaime.
"The purpose of our organization will be to support causes important to Jaime in life but also causes that will deal with why her life was cut short," Guttenberg said.
The money donated will be used to fund local dance scholarships and organizations that help students with special needs or students who deal with bullying. Additionally, it will be used to support Guttenberg's plan to raise awareness for gun safety.
Parkland student activists will also be traveling with Guttenberg this summer.
"[They will] work with kids in other areas to help them organize," Guttenberg said.
"
I think it is really amazing that Orange Ribbons for Jaime is being recognized all around the world. If she could see that thousands of people around the world are wearing orange ribbons, dedicating dances to her, and watching videos of her solos, she'd never believe it. The whole world knows her name."
— Jordana Comiter
"Orange Ribbons for Jaime is an organization started in her honor in order to stand up for common sense gun safety and create a symbol for the movement that embodies her love and compassion for other people," Youkilis said.
Jordana Comiter, one of Jaime's best friend wrote a letter on Twitter.
"Nobody makes me as happy as she did…there is a hole in my heart that leaves me feeling incomplete. I would do absolutely anything to have Jaime back in my life. I really miss my best friend," Comiter said.
To make sure that Jaime's legacy lives on, wear your orange ribbons, speak up and out, and live by Jaime's favorite quote: "Dreams and dedications are a powerful combination."