'The Hobbit: Desolation of Snore'
The trend has unfortunately begun of directors adapting a single book into multiple movies. This was done with "Harry Potter," "Twilight," and the upcoming final film in "The Hunger Games" 'trilogy,' "Mockingjay."
But at least in these books there is a lot of story to tell.
"The Hobbit" is a 300 page book being adapted into three, two and a half hour movies. Yes, it is going to make money, but is it good? Well it depends how invested you are in Middle-Earth.
I personally loved the "Lord of the Rings" films. They were long, but they had a lot of story to tell.
I went on to see the first "Hobbit" film, "The Hobbit: An Unexpected Journey," which takes place before "Lord of the Rings." The movie was very slow and way too dependent on Computer Generated Imagery (CGI) to keep my interest.
Its sequel, "The Hobbit: Desolation of Smaug" unfortunately suffers from the same problem.
The first half of the film is just major filler and the movie does not start to truly get interesting until the film's titular character comes into play. This does not happen, though, until about two hours into the movie.
Then, after all that waiting, the film just ends. This could have been an intriguing cliffhanger if it did not feel so cliché and had an actual climax.
Instead the film just cuts to black, leaving the viewer to think about how they could have just stayed home and re-watched "Lord of the Rings" for the past three hours.
About the Contributor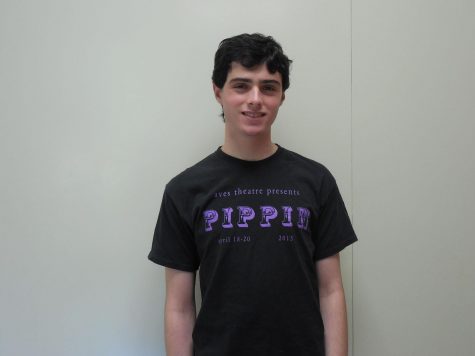 Ben Cohen, Staff Writer
I am a senior and this is my second year working on The Leaf as a columnist, specifically for A&E. I am also heavily involved in Aves Theatre and improvisational...